Outdoor Equipment Rental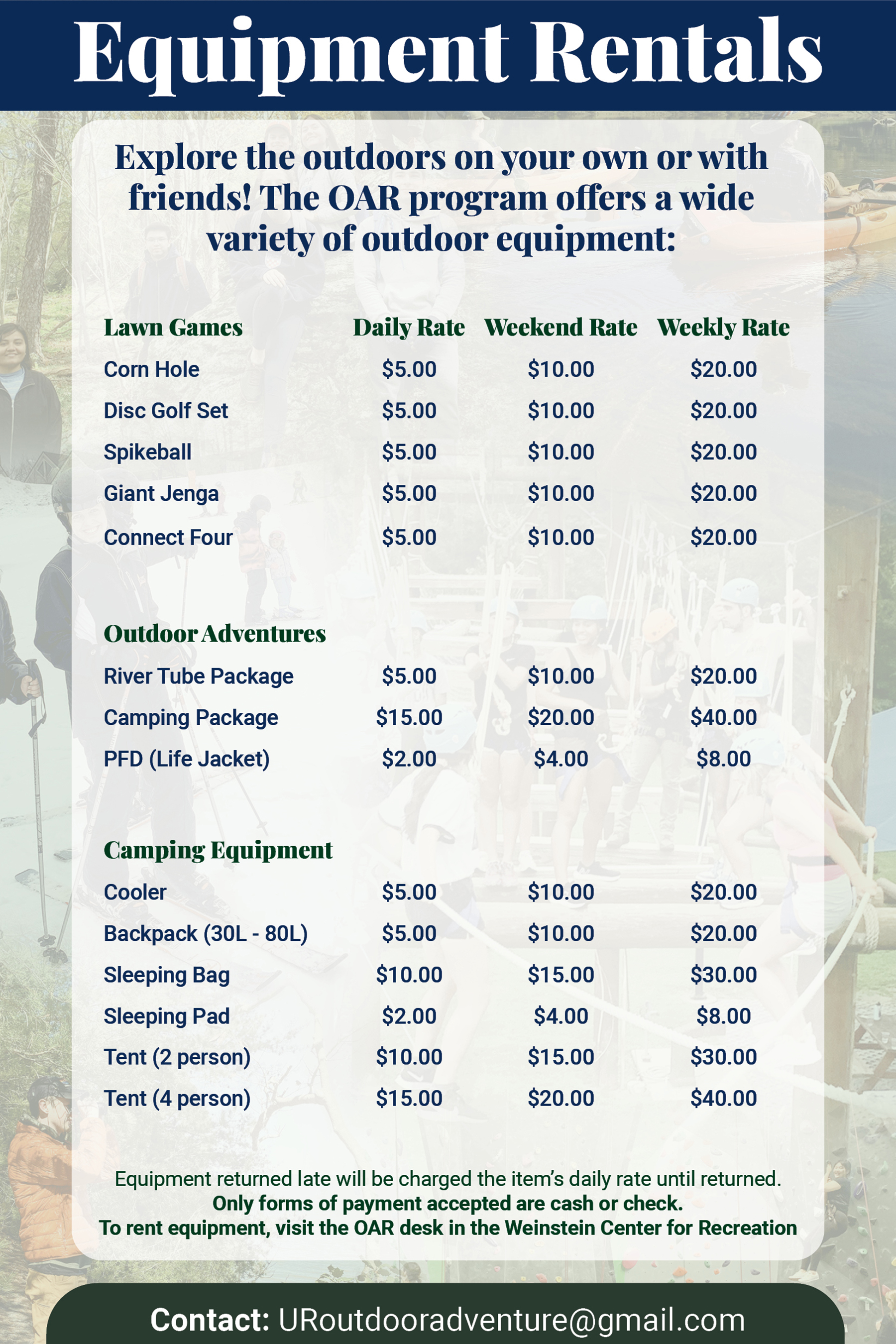 Want to explore the outdoors on your own? The Outdoor Adventure and Recreation (OAR) program offers outdoor equipment you can rent for the weekend! From mountain bikes to tents, the OAR Program offers a wide variety of equipment at a subsidized cost.
OAR Center Hours
Rentals are available Monday-Thursday 4pm-6pm, Friday 1pm-3pm, or by appointment at the OAR desk. Email Jake Reiman to schedule pick-up and drop-off. 
Please continue to check our main page for more information here.
Frequently Asked Questions